Privacy Policy
<!DOCTYPE html> <html> <head> </head> <body> <p class="MsoNormal">At Aakriti360, we value your privacy and are committed to protecting your personal information. This Privacy Policy outlines how we collect, use, disclose, and safeguard your data when you visit our ecommerce website or interact with our services. Please take a moment to read this policy to understand how we handle your information.</p> <p class="MsoNormal"><strong style="mso-bidi-font-weight: normal;"><span style="font-size: 12.0pt; line-height: 115%;">Information We Collect :</span></strong></p> <ol> <li class="MsoNormal"><strong>Personal Information:</strong> When you create an account, place an order, or contact us, we may collect personal information such as your name, email address, shipping address, and payment details.</li> <li><strong style="mso-bidi-font-weight: normal;">Browsing Information:</strong> We may automatically collect certain information about your device and how you interact with our website. This includes your IP address, browser type, pages visited, and the time and date of your visits.<br /><br /></li> <li><strong style="mso-bidi-font-weight: normal;">Cookies:</strong> We use cookies and similar technologies to enhance your browsing experience and provide personalized content. You can manage your cookie preferences through your browser settings.</li> </ol> <p class="MsoNormal"><strong style="mso-bidi-font-weight: normal;"><span style="font-size: 14.0pt; line-height: 115%;">How We Use Your Information : </span></strong></p> <p class="MsoNormal"><strong style="mso-bidi-font-weight: normal;">1.<span style="mso-spacerun: yes;">&nbsp; </span>Order Processing:</strong> We use your personal information to process your orders, provide order status updates, and deliver products to you.</p> <p class="MsoNormal"><strong style="mso-bidi-font-weight: normal;">2.<span style="mso-spacerun: yes;">&nbsp; </span>Account Management: </strong>If you create an account, we use your information to manage your account, including password resets and communication preferences.</p> <p class="MsoNormal"><strong style="mso-bidi-font-weight: normal;">3.<span style="mso-spacerun: yes;">&nbsp; </span>Customer Support:</strong> We may use your information to respond to your inquiries, requests, or customer support needs.</p> <p class="MsoNormal"><strong style="mso-bidi-font-weight: normal;">4.<span style="mso-spacerun: yes;">&nbsp; </span>Marketing:</strong> With your consent, we may send you promotional emails or newsletters about our products, promotions, or relevant news. You can opt out of these communications at any time.</p> <p class="MsoNormal"><strong style="mso-bidi-font-weight: normal;">5.<span style="mso-spacerun: yes;">&nbsp; </span>Analytics:</strong> We analyze browsing and transactional data to improve our website's functionality, performance, and user experience.</p> <p class="MsoNormal"><strong style="mso-bidi-font-weight: normal;"><span style="font-size: 14.0pt; line-height: 115%;">Sharing Your Information</span></strong></p> <p class="MsoNormal">We do not sell, trade, or rent your personal information to third parties for marketing purposes. We may share your information with:</p> <p class="MsoNormal"><strong style="mso-bidi-font-weight: normal;">1.<span style="mso-spacerun: yes;">&nbsp; </span>Service Providers:</strong> We may share data with trusted service providers who assist us in processing orders, delivering products, or providing other support services.</p> <p class="MsoNormal"><strong style="mso-bidi-font-weight: normal;">2.<span style="mso-spacerun: yes;">&nbsp; </span>Legal Requirements:</strong> We may disclose your information when required by law, to comply with legal processes, or to protect our rights or the rights of others.</p> <p class="MsoNormal"><strong style="mso-bidi-font-weight: normal;"><span style="font-size: 14.0pt; line-height: 115%;">Data Security</span></strong></p> <p class="MsoNormal">We implement reasonable security measures to protect your information from unauthorized access, alteration, disclosure, or destruction. However, no online method of data transmission is completely secure, and we cannot guarantee absolute security.</p> <p class="MsoNormal"><strong style="mso-bidi-font-weight: normal;"><span style="font-size: 14.0pt; line-height: 115%;">Your Choices</span></strong></p> <p class="MsoNormal"><strong style="mso-bidi-font-weight: normal;"><span style="font-size: 14.0pt; line-height: 115%;">You have the right to:</span></strong></p> <p class="MsoNormal">&bull;<span style="mso-spacerun: yes;">&nbsp; </span>Access and update your personal information.</p> <p class="MsoNormal">&bull;<span style="mso-spacerun: yes;">&nbsp; </span>Request deletion of your account and data.</p> <p class="MsoNormal">&bull;<span style="mso-spacerun: yes;">&nbsp; </span>Opt out of marketing communications.</p> <p class="MsoNormal">&bull;<span style="mso-spacerun: yes;">&nbsp; </span>Disable cookies through your browser settings.</p> <p class="MsoNormal"><strong style="mso-bidi-font-weight: normal;"><span style="font-size: 14.0pt; line-height: 115%;">Children's Privacy</span></strong></p> <p class="MsoNormal">Our website is not directed at individuals under the age of 18. We do not knowingly collect personal information from children. If you believe we have inadvertently collected such information, please contact us to delete it.</p> <p class="MsoNormal"><strong style="mso-bidi-font-weight: normal;"><span style="font-size: 14.0pt; line-height: 115%;">Changes to this Policy</span></strong></p> <p class="MsoNormal">We may update this Privacy Policy from time to time to reflect changes in our practices or legal requirements. We will post the revised policy with the effective date prominently displayed.</p> <p class="MsoNormal"><strong style="mso-bidi-font-weight: normal;"><span style="font-size: 14.0pt; line-height: 115%;">Contact Us</span></strong></p> <p class="MsoNormal">If you have questions, concerns, or requests related to your privacy or this Privacy Policy, please contact us at [insert contact information].</p> <p class="MsoNormal">By using our website or providing your information, you agree to the terms of this Privacy Policy. Thank you for trusting Aakriti360 with your privacy.</p> </body> </html>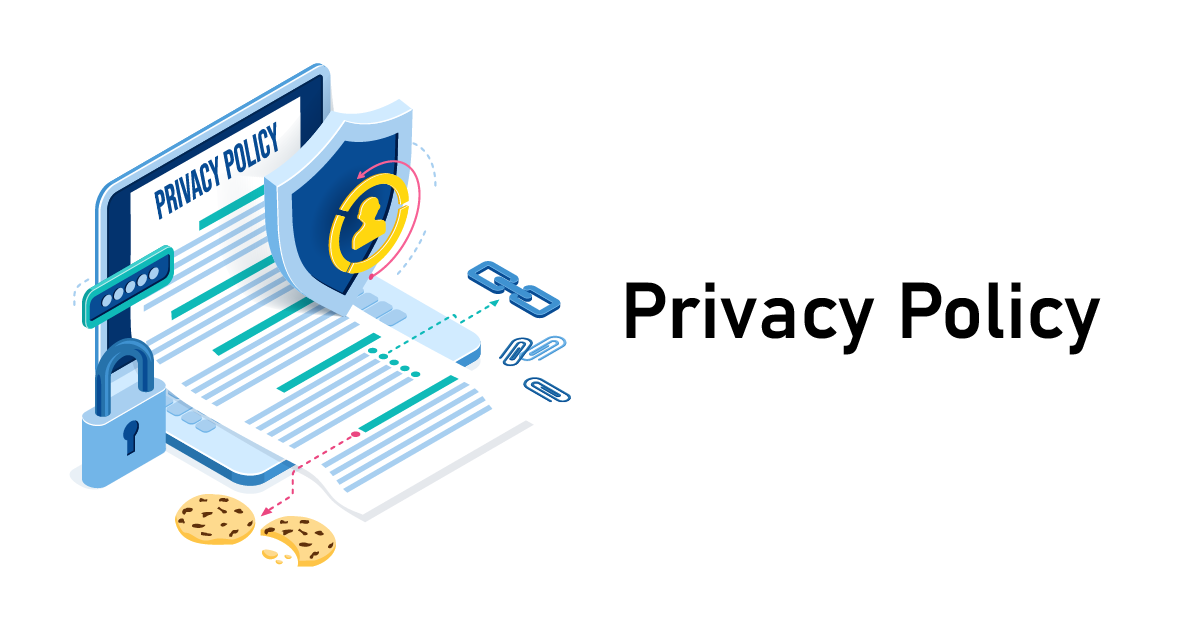 Payment Policy
<p class="MsoNormal">Thank you for choosing Aakriti360 for your online shopping needs. We are committed to providing you with a seamless and secure shopping experience. This Payment Policy outlines the terms and conditions related to payments made on our e-commerce website. Please read this policy carefully to understand how payments work on our platform.</p> <p class="MsoNormal"><strong style="mso-bidi-font-weight: normal;"><span style="font-size: 14.0pt; line-height: 115%;">1.<span style="mso-spacerun: yes;">&nbsp; </span>Payment Methods:</span></strong></p> <p class="MsoNormal">&bull;<span style="mso-spacerun: yes;">&nbsp; </span>We accept various payment methods to ensure convenience and flexibility for our customers. These methods may include:</p> <p class="MsoNormal">&bull;<span style="mso-spacerun: yes;">&nbsp; </span>Credit Cards (Visa, MasterCard, American Express, etc.)</p> <p class="MsoNormal">&bull;<span style="mso-spacerun: yes;">&nbsp; </span>Debit Cards</p> <p class="MsoNormal">&bull;<span style="mso-spacerun: yes;">&nbsp; </span>Digital Wallets (e.g., PayPal, Apple Pay, Google Pay)</p> <p class="MsoNormal">&bull;<span style="mso-spacerun: yes;">&nbsp; </span>Online Banking Transfers</p> <p class="MsoNormal">&bull;<span style="mso-spacerun: yes;">&nbsp; </span>Other payment methods as deemed appropriate by Aakriti360.</p> <p class="MsoNormal"><strong style="mso-bidi-font-weight: normal;"><span style="font-size: 14.0pt; line-height: 115%;">2. Currency:</span></strong></p> <p class="MsoNormal">&bull;<span style="mso-spacerun: yes;">&nbsp; </span>All transactions on our website are conducted in the currency specified on the product or checkout page. Prices are inclusive of applicable taxes unless otherwise stated.</p> <p class="MsoNormal"><strong style="mso-bidi-font-weight: normal;"><span style="font-size: 14.0pt; line-height: 115%;">3. Payment Processing:</span></strong></p> <p class="MsoNormal">&bull;<span style="mso-spacerun: yes;">&nbsp; </span>When you place an order on our website, your payment will be processed immediately upon confirmation of your order. We utilize secure payment gateways to protect your financial information.</p> <p class="MsoNormal"><strong style="mso-bidi-font-weight: normal;"><span style="font-size: 14.0pt; line-height: 115%;">4. Order Confirmation:</span></strong></p> <p class="MsoNormal">&bull;<span style="mso-spacerun: yes;">&nbsp; </span>You will receive an order confirmation email once your payment is successfully processed. This email will include details of your order, including the items purchased, shipping information, and an order number. Please keep this information for your records.</p> <p class="MsoNormal"><strong style="mso-bidi-font-weight: normal;"><span style="font-size: 14.0pt; line-height: 115%;">5. Payment Security:</span></strong></p> <p class="MsoNormal">&bull;<span style="mso-spacerun: yes;">&nbsp; </span>Aakriti360 takes the security of your payment information seriously. We employ industry-standard security measures and encryption protocols to safeguard your data during payment processing. However, please be aware that no method of transmission over the internet or electronic storage is entirely secure, and we cannot guarantee absolute security.</p> <p class="MsoNormal"><strong style="mso-bidi-font-weight: normal;"><span style="font-size: 14.0pt; line-height: 115%;">6. Payment Verification:</span></strong></p> <p class="MsoNormal">&bull;<span style="mso-spacerun: yes;">&nbsp; </span>In some cases, we may perform additional payment verification checks to prevent fraudulent transactions. This may include verifying billing addresses or requesting additional information from you.</p> <p class="MsoNormal"><strong style="mso-bidi-font-weight: normal;"><span style="font-size: 14.0pt; line-height: 115%;">7. Refunds and Returns:</span></strong></p> <p class="MsoNormal">&bull;<span style="mso-spacerun: yes;">&nbsp; </span>Our refund and return policies are outlined separately and can be found on our website. Please review these policies to understand the conditions under which refunds are issued.</p> <p class="MsoNormal"><strong style="mso-bidi-font-weight: normal;"><span style="font-size: 14.0pt; line-height: 115%;">8. Payment Disputes:</span></strong></p> <p class="MsoNormal">&bull;<span style="mso-spacerun: yes;">&nbsp; </span>If you believe there is an error or unauthorized charge on your payment method, please contact our customer support team promptly. We will investigate and resolve the issue as efficiently as possible.</p> <p class="MsoNormal"><strong style="mso-bidi-font-weight: normal;"><span style="font-size: 14.0pt; line-height: 115%;">9. Payment Terms and Conditions:</span></strong></p> <p class="MsoNormal">&bull;<span style="mso-spacerun: yes;">&nbsp; </span>By making a payment on the Aakriti360 e-commerce website, you agree to abide by the terms and conditions outlined in this Payment Policy.</p> <p class="MsoNormal"><strong style="mso-bidi-font-weight: normal;"><span style="font-size: 14.0pt; line-height: 115%;">10. Changes to Payment Policy: </span></strong></p> <p class="MsoNormal">Aakriti360 reserves the right to modify this Payment Policy at any time. Changes will be effective immediately upon posting on our website. We encourage you to review this policy periodically for any updates.</p> <p class="MsoNormal">If you have any questions or concerns regarding our Payment Policy, please don't hesitate to contact our customer support team for assistance. We value your trust and are committed to providing you with a secure and enjoyable shopping experience. Thank you for choosing Aakriti360.</p>
What customer say
The services provided by the officials was smooth and satisfactory. Products and goods delivered were up to satisfaction.
"It is actually decent for the price I appreciate their efforts. But I would not prefer this for someone who is keener towards hearing clear music. Pros: Inexpensive. No caller id. Good battery life (super good) Suited for those who wish to use tws for the first time."
"Nice amazing and fantastic it's awesome I have do waterproofing test too of this watch and fake sensors test too and it got pass in it! Nice 👍,band quality is normal and very thing is bizarre, it help me a lot and nice display is amazing and it's good for children too not for age (3-8). Ok nice 5star."
"Compact and very decent power bankafter much research I have found this from Ambrane styli 20 k .very happy. You can go with it with blind eye."
Free Shipping & Return
On all order over
Customer Support 24/7
Instant access to support
100% Secure Payment
We ensure secure payment!